Plastic material processing
Complast is leader in the processing of chemically resistant plastic materials
Processing of chemically resistant plastic materials
The processing of chemically resistant plastics is a fundamental process in modern industry. Complast products are developed with specialized plastic materials, designed to resist the action of aggressive chemical agents. Our wide range of products and components, is developed to maintain structural integrity and chemical properties, even in the presence of corrosive substances or bad weather . The processing of these plastic materials requires specialized skills, advanced technologies and professional equipment to guarantee rigorous quality and safety standards. Our products find crucial applications in sectors such as industrial chemistry, paints, solvents, corrosive acids, fumes and many others, where chemical resistance is an essential priority.
Industrial
Fun
Centrifugal fans, Axial fans for emission reduction, roof extractors, industrial fans and accessories for extraction, axial fans.
Bulk Liquid
Storage
Storage systems, Industrial liquid storage facility. Storage facilities for industrial liquids storage and treatment facilities
Galvanic
plants
Design and developmemt of galvanic plants: with over thirty years of experience in the galvanic sector, we can create customized galvanic plants.
Polypropylene
tanks
Polypropylene safety or containment tank. Polypropylene tanks for industrial purification. PP dosing or mixing tank.
Fiberglass
tanks
GRP fiberglass tanks. Cylindrical GRP fiberglass tanks can be both dished and flat bottomed, economical and durable.
Anti-acid
pipes
Pipes and ducts in plastic material: PVC, PE, PP chemical resistant and ideal for corrosive acids.
Fume extraction
and scrubbing
Fume abatement towers, scrubbers and purification systems. Washing Towers, Abatement Columns or Abatement Towers.
Polyethylene
tanks
The industrial tanks in polyethylene, ideal for the safe storage of liquid foodstuffs, but also of aggressive chemical substances
mechanical
plastic processing
Mechanical processing on both heat-sealed and non-heat-sealed plastic material with an adaptable numerical control center for both small and large productions Why Should You Rely on Complast
Complast 79 is a company specialized in the production of tanks, vats and galvanic plants, and high quality plastic manufacturing. Relying on us can bring numerous benefits, including a solid guarantee of knowledge and expertise, demonstrated by our over 40 years of experience in the production of plastic products.
Complast 79 uses high quality materials for the production of its products, thus offering maximum resistance and durability over time.
We offer personalized products, meeting every customer's needs. We can recommend the best solution for both material and type of treatment, provideing a tailored solution for each specific need.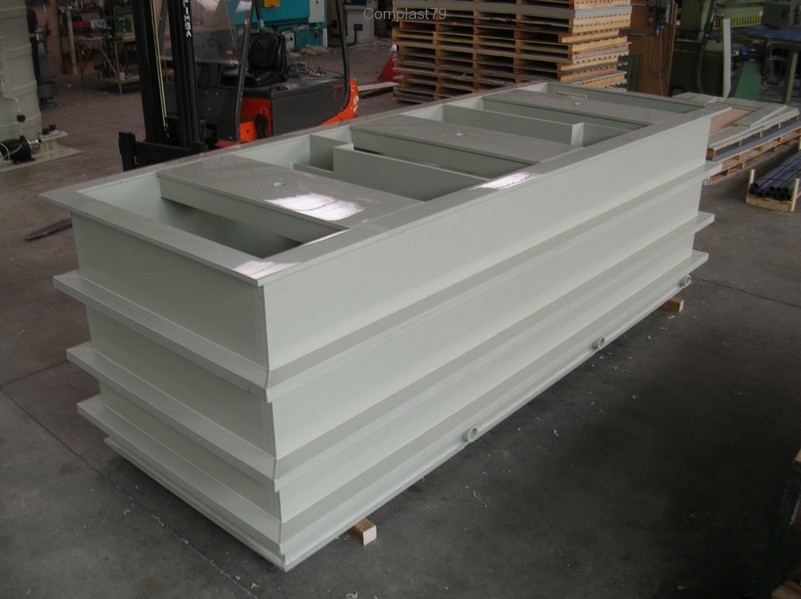 Made of PVC, PVC-C, Polypropylene, Polyethylene, PVDF, PRFV, both carbon and stainless steel.
Customisable
Chemical resistant
Including accessories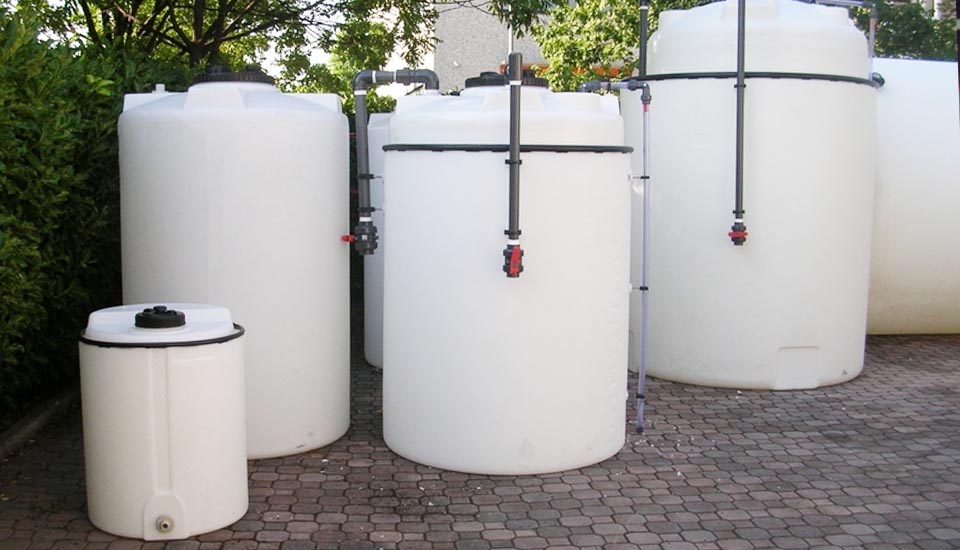 Complast tanks can be made in all construction shapes and sizes and be insulated according to the material used.
POLYETHYLENE TANKS
FIBERGLASS TANKS
TANKS IN PP, PVC, PVDF, PVC-C, PRFV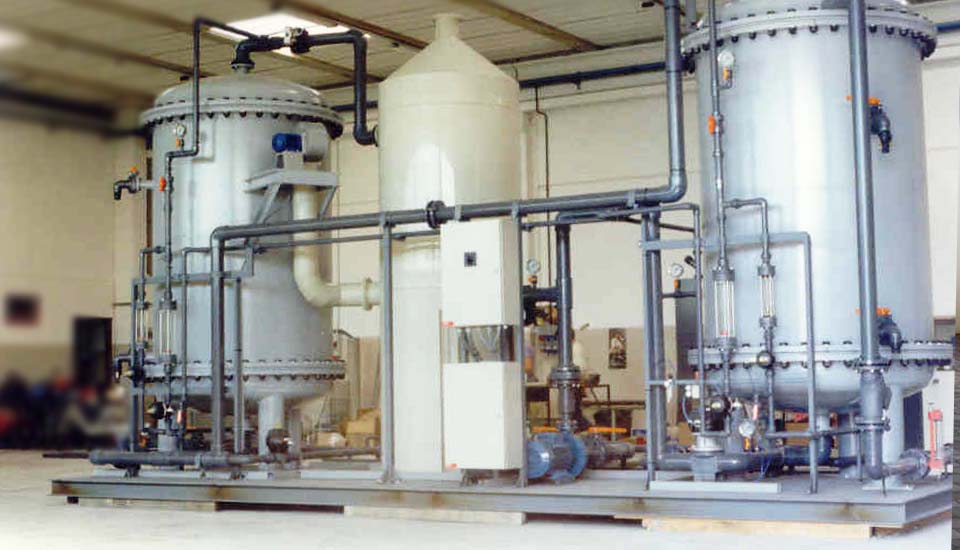 Suction systems and fume abatement towers, complete with pipes, all made of resistant chemical material
FUME REDUCTION SCRUBBER
CHILLING SYSTEMS
WET PURIFICATION CHEMICAL, METALLURGICAL EMISSIONS AND VAPOR
CHECK THE EMISSIONS OF POLLUTANT SUBSTANCES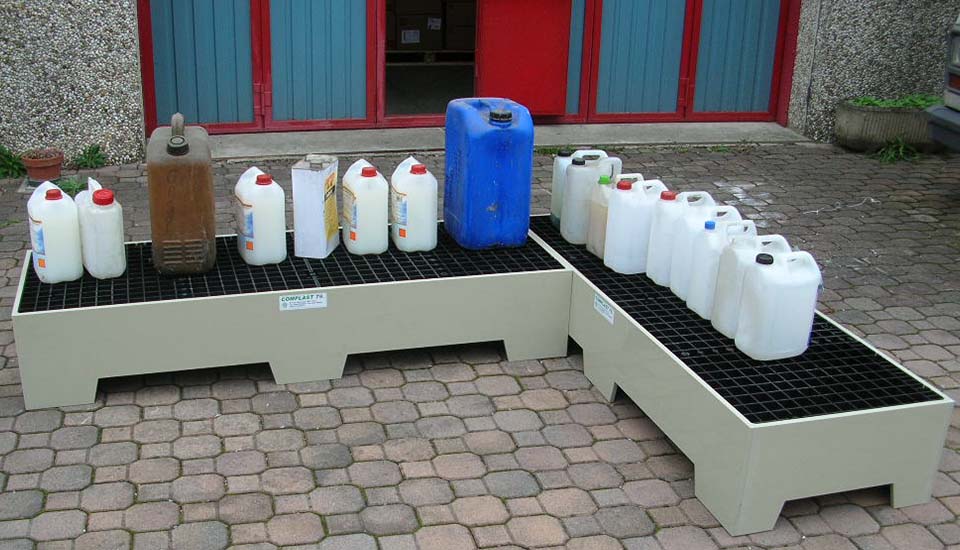 Chemical Resistant Processing
Construction of safety tanks, tanks, spray booths, suction hoods, both square and tubular manifolds and much more
Chemically resistant products
Customized and configurable systems
Materials Pvc, Pvcc, Polypropylene, Pvdf, Polyethylene