COMPLAST 79 came into being in March 1979, the brainchild of its two founders who boasted an impressive track record in the field of chemical-resistant plastics for plant engineering.
Thirty years on, highly-qualified staff and state-of-the-art equipment allow COMPLAST 79 to tackle and satisfy any requirement for the plant engineering sector and manufacturing of chemical-resistant-plastic items. The experience gained over the years in a wide range of production and other sectors enables us to build turnkey installations (from design through to acceptance test) that provide full compliance with current legislation and customer requirements.
With a view to offering customers a comprehensive range of quality services, COMPLAST 79 will build any structure according to customer design and specifications, whilst offering its own technical assistance if required. It is a well-established company with a good market position. Its range of liquid storage systems and open-top and closed-top tanks in PE, PVC, PP, PVDF, PVCC and fiberglass have become increasingly popular in the most important sectors of Italian and foreign industry.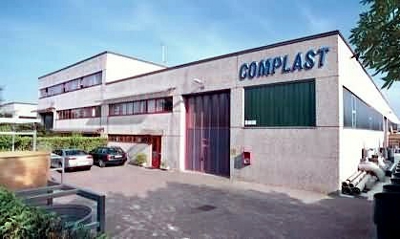 Ragione Sociale:COMPLAST 79
Sede Legale:via del Lavoro n. 4/6 – 20813 Bovisio Masciago (MB)
Codice fiscale e partita Iva:05051790961
Importo del capitale sociale interamente versato:Euro 30.000,00
Registo Imprese:05051790961
Numero REA:MI-1792468