[fusion_builder_container type="legacy" hundred_percent="no" hundred_percent_height="no" hundred_percent_height_scroll="no" align_content="stretch" flex_align_items="center" flex_justify_content="center" hundred_percent_height_center_content="yes" equal_height_columns="no" container_tag="div" hide_on_mobile="small-visibility,medium-visibility,large-visibility" status="published" border_style="solid" box_shadow="no" box_shadow_blur="0″ box_shadow_spread="0″ gradient_start_position="0″ gradient_end_position="100″ gradient_type="linear" radial_direction="center center" linear_angle="180″ background_position="center center" background_repeat="no-repeat" fade="no" background_parallax="none" enable_mobile="no" parallax_speed="0.3″ background_blend_mode="none" video_aspect_ratio="16:9″ video_loop="yes" video_mute="yes" pattern_bg="none" pattern_bg_style="default" pattern_bg_opacity="100″ pattern_bg_blend_mode="normal" mask_bg="none" mask_bg_style="default" mask_bg_opacity="100″ mask_bg_transform="left" mask_bg_blend_mode="normal" absolute="off" absolute_devices="small,medium,large" sticky="off" sticky_devices="small-visibility,medium-visibility,large-visibility" sticky_transition_offset="0″ scroll_offset="0″ animation_direction="left" animation_speed="0.3″ animation_delay="0″ filter_hue="0″ filter_saturation="100″ filter_brightness="100″ filter_contrast="100″ filter_invert="0″ filter_sepia="0″ filter_opacity="100″ filter_blur="0″ filter_hue_hover="0″ filter_saturation_hover="100″ filter_brightness_hover="100″ filter_contrast_hover="100″ filter_invert_hover="0″ filter_sepia_hover="0″ filter_opacity_hover="100″ filter_blur_hover="0″ padding_left="0px"][fusion_builder_row][fusion_builder_column type="1_1″ type="1_1″ layout="1_1″ align_self="flex-start" content_layout="column" align_content="flex-start" valign_content="flex-start" content_wrap="wrap" center_content="no" column_tag="div" target="_self" min_height="none" hide_on_mobile="small-visibility,medium-visibility,large-visibility" sticky_display="normal,sticky" order_medium="0″ order_small="0″ hover_type="none" border_style="solid" box_shadow="no" box_shadow_blur="0″ box_shadow_spread="0″ background_type="single" gradient_start_position="0″ gradient_end_position="100″ gradient_type="linear" radial_direction="center center" linear_angle="180″ lazy_load="none" background_position="left top" background_repeat="no-repeat" background_blend_mode="none" sticky="off" sticky_devices="small-visibility,medium-visibility,large-visibility" absolute="off" filter_type="regular" filter_hover_element="self" filter_hue="0″ filter_saturation="100″ filter_brightness="100″ filter_contrast="100″ filter_invert="0″ filter_sepia="0″ filter_opacity="100″ filter_blur="0″ filter_hue_hover="0″ filter_saturation_hover="100″ filter_brightness_hover="100″ filter_contrast_hover="100″ filter_invert_hover="0″ filter_sepia_hover="0″ filter_opacity_hover="100″ filter_blur_hover="0″ transform_type="regular" transform_hover_element="self" transform_scale_x="1″ transform_scale_y="1″ transform_translate_x="0″ transform_translate_y="0″ transform_rotate="0″ transform_skew_x="0″ transform_skew_y="0″ transform_scale_x_hover="1″ transform_scale_y_hover="1″ transform_translate_x_hover="0″ transform_translate_y_hover="0″ transform_rotate_hover="0″ transform_skew_x_hover="0″ transform_skew_y_hover="0″ transition_duration="300″ transition_easing="ease" motion_effects="W3sidHlwZSI6IiIsInNjcm9sbF90eXBlIjoidHJhbnNpdGlvbiIsInNjcm9sbF9kaXJlY3Rpb24iOiJ1cCIsInRyYW5zaXRpb25fc3BlZWQiOiIxIiwiZmFkZV90eXBlIjoiaW4iLCJzY2FsZV90eXBlIjoidXAiLCJpbml0aWFsX3NjYWxlIjoiMSIsIm1heF9zY2FsZSI6IjEuNSIsIm1pbl9zY2FsZSI6IjAuNSIsImluaXRpYWxfcm90YXRlIjoiMCIsImVuZF9yb3RhdGUiOiIzMCIsImluaXRpYWxfYmx1ciI6IjAiLCJlbmRfYmx1ciI6IjMiLCJzdGFydF9lbGVtZW50IjoidG9wIiwic3RhcnRfdmlld3BvcnQiOiJib3R0b20iLCJlbmRfZWxlbWVudCI6ImJvdHRvbSIsImVuZF92aWV3cG9ydCI6InRvcCIsIm1vdXNlX2VmZmVjdCI6InRyYWNrIiwibW91c2VfZWZmZWN0X2RpcmVjdGlvbiI6Im9wcG9zaXRlIiwibW91c2VfZWZmZWN0X3NwZWVkIjoiMiIsImluZmluaXRlX2FuaW1hdGlvbiI6ImZsb2F0IiwiaW5maW5pdGVfYW5pbWF0aW9uX3NwZWVkIjoiMiJ9XQ==" scroll_motion_devices="small-visibility,medium-visibility,large-visibility" animation_direction="left" animation_speed="0.3″ animation_delay="0″ last="true" border_position="all" first="true" link=""][fusion_text content_alignment="left" hide_on_mobile="small-visibility,medium-visibility,large-visibility" sticky_display="normal,sticky" animation_direction="left" animation_speed="0.3″ animation_delay="0″ text_transform="uppercase" margin_left="10%"]
TANKS FOR CORROSIVE LIQUIDS
[/fusion_text][/fusion_builder_column][/fusion_builder_row][/fusion_builder_container][fusion_builder_container type="flex" hundred_percent="no" hundred_percent_height="no" hundred_percent_height_scroll="no" align_content="stretch" flex_align_items="center" flex_justify_content="flex-start" hundred_percent_height_center_content="yes" equal_height_columns="no" container_tag="div" hide_on_mobile="small-visibility,medium-visibility,large-visibility" status="published" border_style="solid" box_shadow="no" box_shadow_blur="0″ box_shadow_spread="0″ gradient_start_position="0″ gradient_end_position="100″ gradient_type="linear" radial_direction="center center" linear_angle="180″ background_position="center center" background_repeat="no-repeat" fade="no" background_parallax="none" enable_mobile="no" parallax_speed="0.3″ background_blend_mode="none" video_aspect_ratio="16:9″ video_loop="yes" video_mute="yes" pattern_bg="none" pattern_bg_style="default" pattern_bg_opacity="100″ pattern_bg_blend_mode="normal" mask_bg="none" mask_bg_style="default" mask_bg_opacity="100″ mask_bg_transform="left" mask_bg_blend_mode="normal" absolute="off" absolute_devices="small,medium,large" sticky="off" sticky_devices="small-visibility,medium-visibility,large-visibility" sticky_transition_offset="0″ scroll_offset="0″ animation_direction="left" animation_speed="0.3″ animation_delay="0″ filter_hue="0″ filter_saturation="100″ filter_brightness="100″ filter_contrast="100″ filter_invert="0″ filter_sepia="0″ filter_opacity="100″ filter_blur="0″ filter_hue_hover="0″ filter_saturation_hover="100″ filter_brightness_hover="100″ filter_contrast_hover="100″ filter_invert_hover="0″ filter_sepia_hover="0″ filter_opacity_hover="100″ filter_blur_hover="0″ padding_left="29px"][fusion_builder_row][fusion_builder_column type="1_2″ type="1_2″ layout="1_2″ align_self="auto" content_layout="column" align_content="flex-start" valign_content="flex-start" content_wrap="wrap" center_content="no" column_tag="div" target="_self" hide_on_mobile="small-visibility,medium-visibility,large-visibility" sticky_display="normal,sticky" order_medium="0″ order_small="0″ hover_type="none" border_style="solid" box_shadow="no" box_shadow_blur="0″ box_shadow_spread="0″ background_type="single" gradient_start_position="0″ gradient_end_position="100″ gradient_type="linear" radial_direction="center center" linear_angle="180″ lazy_load="none" background_position="left top" background_repeat="no-repeat" background_blend_mode="none" sticky="off" sticky_devices="small-visibility,medium-visibility,large-visibility" absolute="off" filter_type="regular" filter_hover_element="self" filter_hue="0″ filter_saturation="100″ filter_brightness="100″ filter_contrast="100″ filter_invert="0″ filter_sepia="0″ filter_opacity="100″ filter_blur="0″ filter_hue_hover="0″ filter_saturation_hover="100″ filter_brightness_hover="100″ filter_contrast_hover="100″ filter_invert_hover="0″ filter_sepia_hover="0″ filter_opacity_hover="100″ filter_blur_hover="0″ transform_type="regular" transform_hover_element="self" transform_scale_x="1″ transform_scale_y="1″ transform_translate_x="0″ transform_translate_y="0″ transform_rotate="0″ transform_skew_x="0″ transform_skew_y="0″ transform_scale_x_hover="1″ transform_scale_y_hover="1″ transform_translate_x_hover="0″ transform_translate_y_hover="0″ transform_rotate_hover="0″ transform_skew_x_hover="0″ transform_skew_y_hover="0″ transition_duration="300″ transition_easing="ease" scroll_motion_devices="small-visibility,medium-visibility,large-visibility" animation_direction="left" animation_speed="0.3″ animation_delay="0″ last="false" border_position="all" spacing_right="0.2%" first="true" spacing_left="10%" min_height="" link=""][fusion_text rule_style="default" hide_on_mobile="small-visibility,medium-visibility,large-visibility" text_color="#000000″]
The tanks manufactured and marketed by our company are produced euthger by rotomoulding or from welded sheet using various types of materials, all of which chemical-resistant, such as fiberglass (PRFV), Polyethylene (PE) polypropylene (PP) PVC and PVDF.
Can be built in all shapes and sizes and insulated according to the material utilised. Depending on the model, they can be used for transport, storage, production processes and also underground.
Our range of products enables us to meet virtually any requirement from civil and industrial sectors such as chemicals, zinc-plating, pharmaceuticals, textiles, graphic design and the environment, as well as winemaking, agriculture and the food industry, etc.
Besides being highly resistant to chemicals, Complast tanks are also extremely weatherproof and no special maintenance is required.
[/fusion_text][/fusion_builder_column][fusion_builder_column type="1_2″ type="1_2″ layout="1_2″ align_self="auto" content_layout="column" align_content="flex-start" valign_content="flex-start" content_wrap="wrap" center_content="no" column_tag="div" target="_self" hide_on_mobile="small-visibility,medium-visibility,large-visibility" sticky_display="normal,sticky" order_medium="0″ order_small="0″ hover_type="none" border_style="solid" box_shadow="no" box_shadow_blur="0″ box_shadow_spread="0″ background_type="single" gradient_start_position="0″ gradient_end_position="100″ gradient_type="linear" radial_direction="center center" linear_angle="180″ lazy_load="none" background_position="left top" background_repeat="no-repeat" background_blend_mode="none" sticky="off" sticky_devices="small-visibility,medium-visibility,large-visibility" absolute="off" filter_type="regular" filter_hover_element="self" filter_hue="0″ filter_saturation="100″ filter_brightness="100″ filter_contrast="100″ filter_invert="0″ filter_sepia="0″ filter_opacity="100″ filter_blur="0″ filter_hue_hover="0″ filter_saturation_hover="100″ filter_brightness_hover="100″ filter_contrast_hover="100″ filter_invert_hover="0″ filter_sepia_hover="0″ filter_opacity_hover="100″ filter_blur_hover="0″ transform_type="regular" transform_hover_element="self" transform_scale_x="1″ transform_scale_y="1″ transform_translate_x="0″ transform_translate_y="0″ transform_rotate="0″ transform_skew_x="0″ transform_skew_y="0″ transform_scale_x_hover="1″ transform_scale_y_hover="1″ transform_translate_x_hover="0″ transform_translate_y_hover="0″ transform_rotate_hover="0″ transform_skew_x_hover="0″ transform_skew_y_hover="0″ transition_duration="300″ transition_easing="ease" scroll_motion_devices="small-visibility,medium-visibility,large-visibility" animation_direction="left" animation_speed="0.3″ animation_delay="0″ last="true" border_position="all" first="false" min_height="" link=""][fusion_text rule_style="default" hide_on_mobile="small-visibility,medium-visibility,large-visibility"]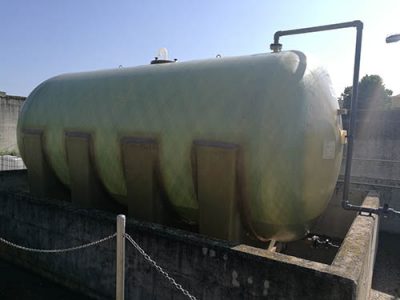 [/fusion_text][/fusion_builder_column][/fusion_builder_row][/fusion_builder_container][fusion_builder_container hundred_percent="no" overflow="visible" margin_top="25″ background_color="rgba(255,255,255,0)" type="flex"][fusion_builder_row][fusion_builder_column type="1_2″ type="1_2″ layout="1_1″ background_position="left top" border_style="solid" spacing="yes" background_repeat="no-repeat" margin_top="0px" margin_bottom="0px" animation_speed="0.3″ animation_direction="left" hide_on_mobile="no" center_content="no" min_height="none" last="false" hover_type="none" border_position="all" first="true" align_self="stretch" spacing_right="0%" element_content="" padding_left="0px" background_blend_mode="overlay" padding_right="0px" spacing_left="10%" link=""][fusion_text rule_style="default" hide_on_mobile="small-visibility,medium-visibility,large-visibility" text_color="#000000″]
Complast manufactures customized and customer-specific tanks in:
FIBERGLASS TANKS
POLYPROPYLENE TANKS
STORAGE TANKS
TANKS FOR CHEMICAL PRODUCTS
POLYETHYLENE TANKS
PVC TANKS
TANKS FOR CHEMICAL PRODUCTS
CHEMICAL RESISTANT TANKS
Complast can also supply pipes in chemical resistant plastic materials and complete systems
[/fusion_text][/fusion_builder_column][fusion_builder_column type="1_2″ type="1_2″ layout="1_1″ background_position="left top" border_style="solid" spacing="yes" background_repeat="no-repeat" margin_top="0px" margin_bottom="0px" animation_speed="0.3″ animation_direction="left" hide_on_mobile="no" center_content="no" min_height="none" last="true" hover_type="none" border_position="all" first="false" align_self="flex-start" spacing_left="2%" background_blend_mode="overlay" link=""][fusion_text rule_style="default" hide_on_mobile="small-visibility,medium-visibility,large-visibility"]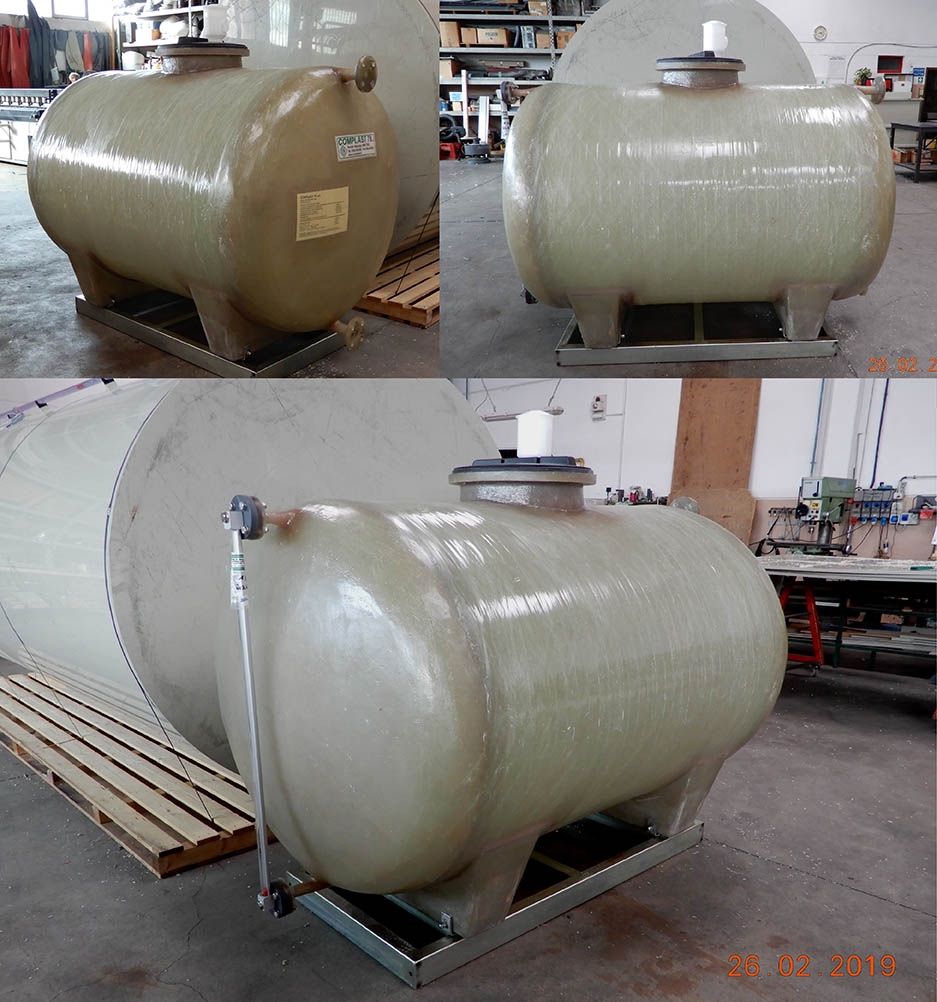 [/fusion_text][/fusion_builder_column][/fusion_builder_row][/fusion_builder_container][fusion_builder_container hundred_percent="yes" overflow="visible" type="legacy"][fusion_builder_row][fusion_builder_column type="1_1″ type="1_1″ background_position="left top" border_style="solid" spacing="yes" background_repeat="no-repeat" margin_top="0px" margin_bottom="0px" animation_speed="0.3″ animation_direction="left" hide_on_mobile="no" center_content="no" min_height="none" first="true" last="true" hover_type="none" border_position="all" align_self="flex-start" link=""][fusion_text]
[/fusion_text][/fusion_builder_column][fusion_builder_column type="1_1″ type="1_1″ layout="1_1″ background_position="left top" border_style="solid" spacing="yes" background_repeat="no-repeat" margin_top="0px" margin_bottom="0px" animation_speed="0.3″ animation_direction="left" hide_on_mobile="no" center_content="no" min_height="none" last="true" hover_type="none" border_position="all" first="true" align_self="flex-start" background_blend_mode="overlay" padding_left="43px" link=""][fusion_title size="2″ font_size="30″]
Types tanks
[/fusion_title][/fusion_builder_column][fusion_builder_column type="1_3″ type="1_3″ last="false" first="true" hover_type="none" border_position="all" min_height="" link=""][fusion_text font_size="26px"]
[/fusion_text][fusion_text]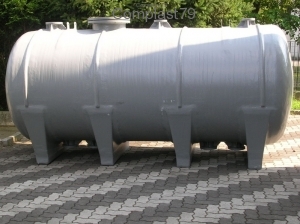 [/fusion_text][/fusion_builder_column][fusion_builder_column type="1_3″ type="1_3″ center_content="no" target="_self" hide_on_mobile="small-visibility,medium-visibility,large-visibility" background_position="left top" background_repeat="no-repeat" hover_type="none" border_style="solid" border_position="all" box_shadow="no" box_shadow_blur="0″ box_shadow_spread="0″ animation_direction="left" animation_speed="0.3″ first="false" last="false" border_sizes_top="0px" border_sizes_bottom="0px" border_sizes_left="0px" border_sizes_right="0px" min_height="" link=""][fusion_text font_size="26″]
[/fusion_text][fusion_text font_size="26″ text_transform="uppercase"]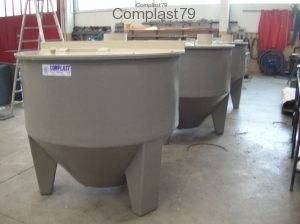 [/fusion_text][/fusion_builder_column][fusion_builder_column type="1_3″ type="1_3″ center_content="no" target="_self" hide_on_mobile="small-visibility,medium-visibility,large-visibility" background_position="left top" background_repeat="no-repeat" hover_type="none" border_style="solid" border_position="all" box_shadow="no" box_shadow_blur="0″ box_shadow_spread="0″ animation_direction="left" animation_speed="0.3″ first="false" last="true" border_sizes_top="0px" border_sizes_bottom="0px" border_sizes_left="0px" border_sizes_right="0px" min_height="" link=""][fusion_text font_size="26″]
[/fusion_text][fusion_text]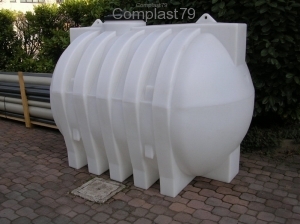 [/fusion_text][/fusion_builder_column][fusion_builder_column type="1_3″ align_self="auto" content_layout="column" align_content="flex-start" valign_content="flex-start" content_wrap="wrap" center_content="no" column_tag="div" target="_self" hide_on_mobile="small-visibility,medium-visibility,large-visibility" sticky_display="normal,sticky" type="1_3″ order_medium="0″ order_small="0″ hover_type="none" border_style="solid" box_shadow="no" box_shadow_blur="0″ box_shadow_spread="0″ background_type="single" gradient_start_position="0″ gradient_end_position="100″ gradient_type="linear" radial_direction="center center" linear_angle="180″ lazy_load="none" background_position="left top" background_repeat="no-repeat" background_blend_mode="none" sticky="off" sticky_devices="small-visibility,medium-visibility,large-visibility" absolute="off" filter_type="regular" filter_hover_element="self" filter_hue="0″ filter_saturation="100″ filter_brightness="100″ filter_contrast="100″ filter_invert="0″ filter_sepia="0″ filter_opacity="100″ filter_blur="0″ filter_hue_hover="0″ filter_saturation_hover="100″ filter_brightness_hover="100″ filter_contrast_hover="100″ filter_invert_hover="0″ filter_sepia_hover="0″ filter_opacity_hover="100″ filter_blur_hover="0″ transform_type="regular" transform_hover_element="self" transform_scale_x="1″ transform_scale_y="1″ transform_translate_x="0″ transform_translate_y="0″ transform_rotate="0″ transform_skew_x="0″ transform_skew_y="0″ transform_scale_x_hover="1″ transform_scale_y_hover="1″ transform_translate_x_hover="0″ transform_translate_y_hover="0″ transform_rotate_hover="0″ transform_skew_x_hover="0″ transform_skew_y_hover="0″ transition_duration="300″ transition_easing="ease" scroll_motion_devices="small-visibility,medium-visibility,large-visibility" animation_direction="left" animation_speed="0.3″ animation_delay="0″ first="true" last="false" min_height="" link="" border_position="all"][/fusion_builder_column][fusion_builder_column type="1_3″ align_self="auto" content_layout="column" align_content="flex-start" valign_content="flex-start" content_wrap="wrap" center_content="no" column_tag="div" target="_self" hide_on_mobile="small-visibility,medium-visibility,large-visibility" sticky_display="normal,sticky" type="1_3″ order_medium="0″ order_small="0″ hover_type="none" border_style="solid" box_shadow="no" box_shadow_blur="0″ box_shadow_spread="0″ background_type="single" gradient_start_position="0″ gradient_end_position="100″ gradient_type="linear" radial_direction="center center" linear_angle="180″ lazy_load="none" background_position="left top" background_repeat="no-repeat" background_blend_mode="none" sticky="off" sticky_devices="small-visibility,medium-visibility,large-visibility" absolute="off" filter_type="regular" filter_hover_element="self" filter_hue="0″ filter_saturation="100″ filter_brightness="100″ filter_contrast="100″ filter_invert="0″ filter_sepia="0″ filter_opacity="100″ filter_blur="0″ filter_hue_hover="0″ filter_saturation_hover="100″ filter_brightness_hover="100″ filter_contrast_hover="100″ filter_invert_hover="0″ filter_sepia_hover="0″ filter_opacity_hover="100″ filter_blur_hover="0″ transform_type="regular" transform_hover_element="self" transform_scale_x="1″ transform_scale_y="1″ transform_translate_x="0″ transform_translate_y="0″ transform_rotate="0″ transform_skew_x="0″ transform_skew_y="0″ transform_scale_x_hover="1″ transform_scale_y_hover="1″ transform_translate_x_hover="0″ transform_translate_y_hover="0″ transform_rotate_hover="0″ transform_skew_x_hover="0″ transform_skew_y_hover="0″ transition_duration="300″ transition_easing="ease" scroll_motion_devices="small-visibility,medium-visibility,large-visibility" animation_direction="left" animation_speed="0.3″ animation_delay="0″ first="false" last="false" min_height="" link="" border_position="all"][/fusion_builder_column][fusion_builder_column type="1_3″ align_self="auto" content_layout="column" align_content="flex-start" valign_content="flex-start" content_wrap="wrap" center_content="no" column_tag="div" target="_self" hide_on_mobile="small-visibility,medium-visibility,large-visibility" sticky_display="normal,sticky" type="1_3″ order_medium="0″ order_small="0″ hover_type="none" border_style="solid" box_shadow="no" box_shadow_blur="0″ box_shadow_spread="0″ background_type="single" gradient_start_position="0″ gradient_end_position="100″ gradient_type="linear" radial_direction="center center" linear_angle="180″ lazy_load="none" background_position="left top" background_repeat="no-repeat" background_blend_mode="none" sticky="off" sticky_devices="small-visibility,medium-visibility,large-visibility" absolute="off" filter_type="regular" filter_hover_element="self" filter_hue="0″ filter_saturation="100″ filter_brightness="100″ filter_contrast="100″ filter_invert="0″ filter_sepia="0″ filter_opacity="100″ filter_blur="0″ filter_hue_hover="0″ filter_saturation_hover="100″ filter_brightness_hover="100″ filter_contrast_hover="100″ filter_invert_hover="0″ filter_sepia_hover="0″ filter_opacity_hover="100″ filter_blur_hover="0″ transform_type="regular" transform_hover_element="self" transform_scale_x="1″ transform_scale_y="1″ transform_translate_x="0″ transform_translate_y="0″ transform_rotate="0″ transform_skew_x="0″ transform_skew_y="0″ transform_scale_x_hover="1″ transform_scale_y_hover="1″ transform_translate_x_hover="0″ transform_translate_y_hover="0″ transform_rotate_hover="0″ transform_skew_x_hover="0″ transform_skew_y_hover="0″ transition_duration="300″ transition_easing="ease" scroll_motion_devices="small-visibility,medium-visibility,large-visibility" animation_direction="left" animation_speed="0.3″ animation_delay="0″ first="false" last="true" min_height="" link="" border_position="all"][/fusion_builder_column][fusion_builder_column type="1_1″ type="1_1″ background_position="left top" border_style="solid" spacing="yes" background_repeat="no-repeat" margin_top="0px" margin_bottom="0px" animation_speed="0.3″ animation_direction="left" hide_on_mobile="no" center_content="no" min_height="none" first="true" last="true" hover_type="none" border_position="all" align_self="flex-start" link=""][fusion_title size="2″ font_size="35″ margin_left="40px" margin_right="45px"]Technical files[/fusion_title][/fusion_builder_column][fusion_builder_column type="1_1″ type="1_1″ layout="1_1″ background_position="left top" border_style="solid" spacing="yes" background_repeat="no-repeat" margin_top="0px" margin_bottom="0px" animation_speed="0.3″ animation_direction="left" hide_on_mobile="no" center_content="no" min_height="none" last="true" hover_type="none" border_position="all" first="true" align_self="flex-start" background_blend_mode="overlay" padding_left="78px" link=""][fusion_checklist icon="fa-file-pdf far" iconcolor="#ffffff" circle="yes" circlecolor="#088c7e" size="20px" hide_on_mobile="small-visibility,medium-visibility,large-visibility"][fusion_li_item icon="fa-file-pdf far"]
View the technical data sheets of the fiberglass tanks
[/fusion_li_item][fusion_li_item icon="fa-file-pdf far"]
View the technical data sheets of the Polyethylene tanks
[/fusion_li_item][/fusion_checklist][/fusion_builder_column][/fusion_builder_row][/fusion_builder_container]