Plastic material processing
Design and construction of chemical resistant products for industry.
Complast79 specializes in the processing of plastic materials and in the construction of products using all types of heat-sealable plastic materials, including Pvc, Pvcc, Polypropylene, Pvdf, Polyethylene, and some non-heat-sealable plastic materials such as Plexiglas, Polycarbonate, Lexan, Teflon, Arnite .
Our company is able to create custom-made products without limitations regarding shapes or sizes, following the specific requests and drawings provided directly by our customers. We pride ourselves on offering high-quality, customized solutions to meet each client's unique needs.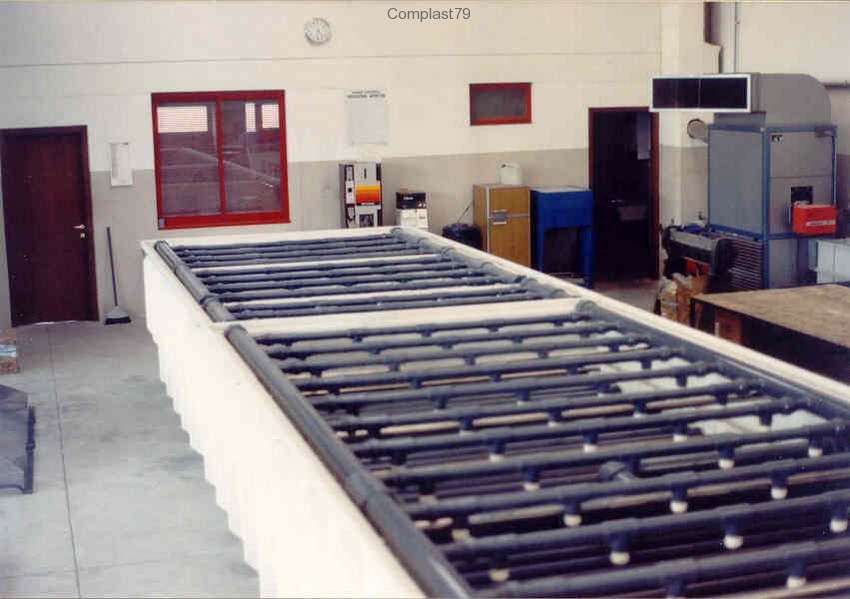 Tank for chemical washing of electronic components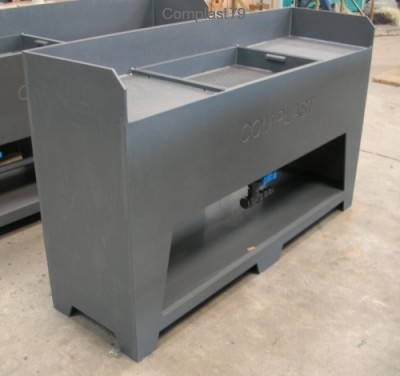 Realization of washing bench in pvdf
Our experience and expertise in the field of plastics processing allow us to produce reliable and long-lasting products for a wide range of industrial and commercial applications. Precision and attention to detail are at the heart of our production process, ensuring that each product meets the highest quality standards.
Contact us today to discuss your specific needs and find out how COMPLAST can be the ideal partner for the realization of your plastics projects. Our dedication to customer service and our passion for innovation distinguish us as a leader in the plastics processing industry.
Abbreviations for names of plastic materials:
C-PVC, PMMA, ABS datasheets:
Technical data sheets Polysulfone, Acetal, Polycarbonate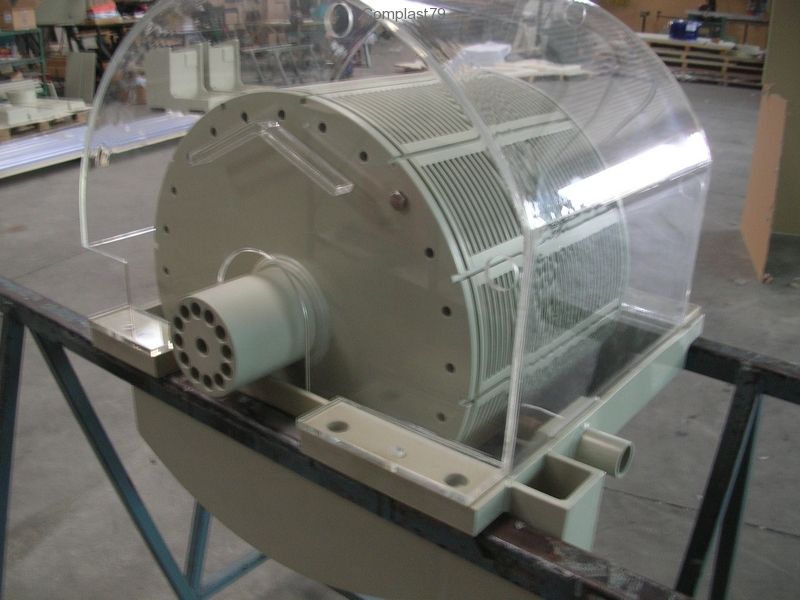 Processing of PP, PVC and PEHD plastic materials