Tailor-made basins in thermoplastic material created in our workshop
Tanks for chemical products made by our company can be of the most varied shapes or sizes using chemically resistant plastic materials, or ferrous materials lined with plastic materials suitable for the required use. The materials normally used are PVC, PVC-C, Polypropylene, Polyethylene, PVDF, PRFV, both carbon and stainless steel.
Their use is vast as they can be used for storage, containment and for production processes, etc., meeting the needs of various sectors such as chemical, galvanic, pharmaceutical, food, textile, graphic and also for ecological industries, such as those working in the water purification process.
The tanks made of plastic material, as well as being particularly suitable for containing aggressive and corrosive chemical products, are essentially maintenance-free and do not require periodic interventions such as painting.
For over twenty years, Complast has been manufacturing customized and customer-specific plastic tubs in various materials including:
PVC TANKS
GALVANIC TANKS
PROCESS TANKS
STORAGE TANKS
CHEMICAL RESISTANT TANKS
PICKLING TANKS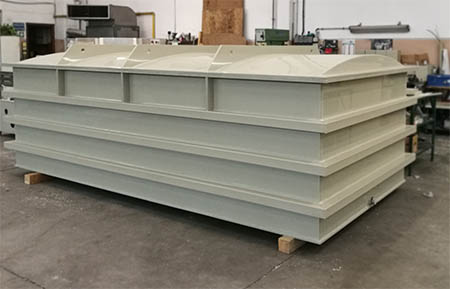 Polypropylene tank with lid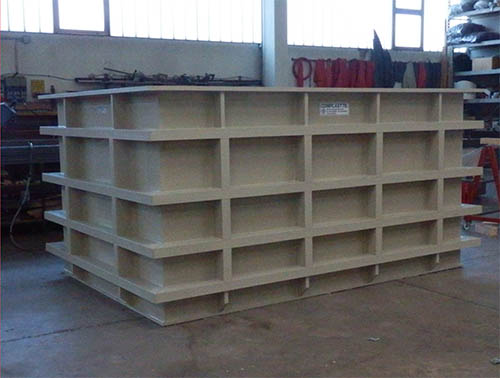 PP anti-acid tank made to measure according to the customer's drawing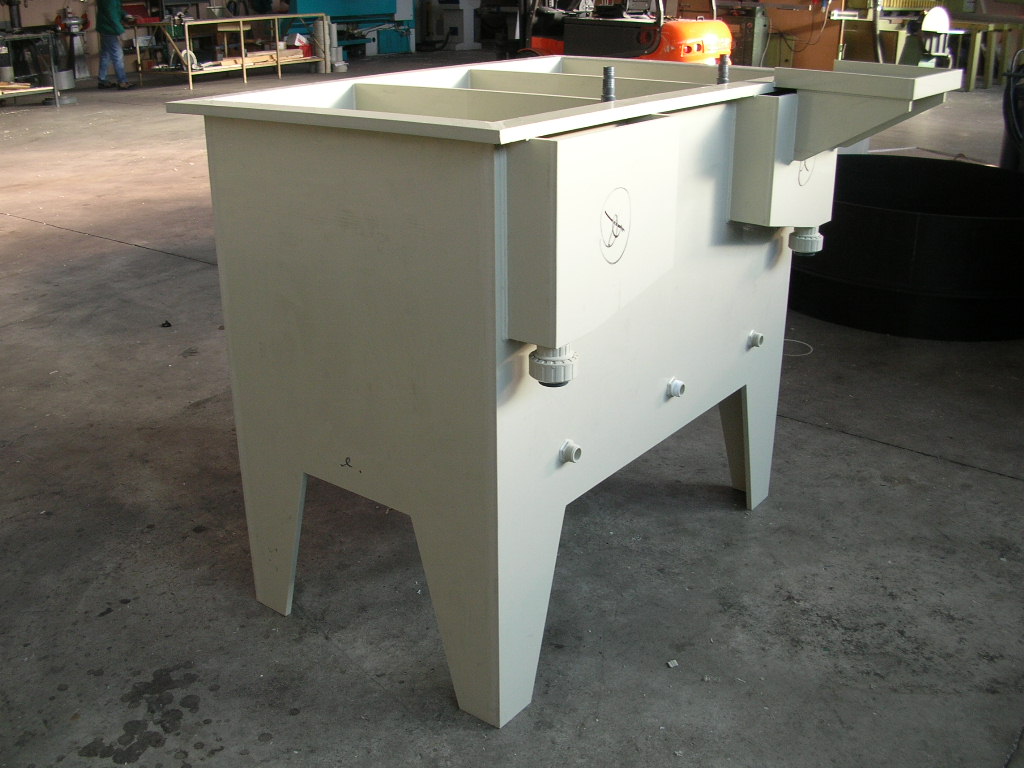 120 liter polypropylene tank
Other anti-acid tanks made by COMPLAST 79